Published On: November 4, 2020, 4:56 pm (20 hrs ago)
Author: onuigbo felicia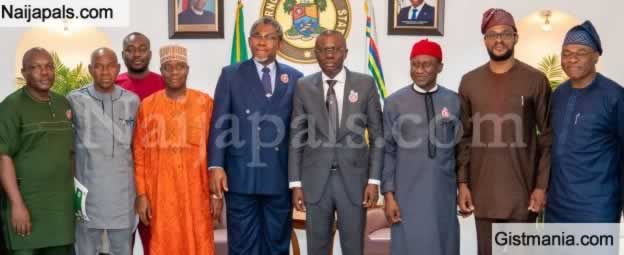 Babajide Sanwo-Olu, the Lagos State Governor, has moved to rebuild the state.

The governor, on Wednesday signed an executive order for the rebuilding of the state as a result of the massive destruction inflicted by hoodlums during the #EndSARS protests.

Sanwo-Olu also constituted the Lagos State Rebuilding Trust Fund to oversee the rebuilding of every aspect of the state and also look at the future and healing of wounds.
Posted: (20 hrs ago) on 4-11-2020 04:56 PM | Hero
Oh stop am!! to rebuild the state or to rebuild your toll gate to dey collect money again... state governors are PURE EVIL!!!
Posted: (18 hrs ago) on 4-11-2020 07:42 PM | Addicted Hero
Reply
Dr Ifatelu Alakija Traditional Native Doctor, Call +2348135045631.....Our speciality is as follows you Need Any Spiritual Help On Any of These:::
*Ritual money without human blood
*Get your lover back
* pregnancy probctor
* Penis erectional problems
* ******** problems
* Court cases .Etc.
Posted: (3 hrs ago) on 5-11-2020 10:39 AM | Newbie
Reply